There are tons of social media out there. But some are definitely worth knowing. As a new year starts, we present the 20 social media that we think are the most relevant to know.
"Chat" platforms
WhatsApp is a messaging app that allows users to share text messages, images, voice notes, audio files, documents and videos. It has grown exponentially over the years and had around 1.5 billion monthly users at the start of 2018.
The application now offers a version for business.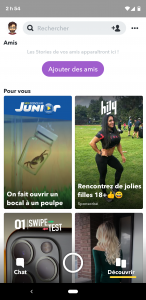 Snapchat is another very visual social network that is popular among those under the age of 30. Users can send snaps to each other and update their statuses every 24 hours as on WhatsApp and Instagram. In the fourth quarter of 2018, it had 186 million active users daily on the platform. In June 2018, Snapchat users were sending more than 2 million snaps per minute. And the videos on the platform get more than 10 billion views per day.
Applications that focus on art and visual
YouTube is the world's largest social media video sharing site. It allows users to upload videos to the platform, view other users' videos and interact with them. In 2018, it had 1.9 billion monthly active users – almost as many as Facebook. YouTube users spend an average of 40 minutes watching videos on it each day.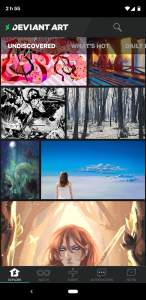 Deviantart defines itself as the largest social community for artists and art lovers. Users can share photos of their artwork, discover the work of other artists, and interact with other members of the community. According to the platform, it currently has more than 44 million registered users and more than 45 million unique visitors each month.
Flixster is a niche social media focused on cinema. It is a US-based site where moviegoers can connect with like-minded people and share their film reviews and viewing experiences.
Instagram is the fastest growing social media platform.
It is a highly visual platform where users share videos and images as well as stories and live broadcasts. It is very popular among those under 35. According to Statista, 32% of users are between 18 and 24 years old and 33% are between 25 and 34 years old.
Blogs and micro-blogs
Medium is a content publishing site with elements of social networks. Members can publish content to the site and share it with other users. They can "applaud" and comment on articles created by other members. While most of the articles are free to read, some of them are reserved for paying members.
It is a social media whose operation are based on the concept of personal blogs: users can create publications and journals so that other users can read them.
Platforms for professionals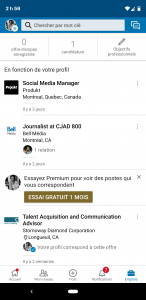 LinkedIn is very popular with B2B audiences. The platform has grown rapidly over the years and currently has 610 million users. Members can extend their professional relationships on the platform, present their CVs, as well as find and apply to jobs.
LinkedIn is also a great place to share your professional expertise, as it allows members to publish blog articles accessible only on the platform.
Quora is one of the largest social networks allowing users to ask and answer questions on thousands of topics and categories. In 2018, it had 300 million active users and 300 million unique visitors on a monthly basis.
If you have questions that Internet searches cannot answer, you can publish them in an appropriate category. You can even send response requests to experts on the subject.
Influenster is a product discovery and review platform where users can view honest opinions from other consumers. They can access product reviews in various categories ranging from beauty and makeup to technology and electronics. They can also submit their own opinions on the products they have used.
The platform measures the social impact of each user by collecting data on the main social media platforms. Based on this analysis, users can even participate in influence marketing campaigns that match their interests.
The classics
If you don't know Facebook, you go a long way. It is currently the largest social media site in the world. With 2.32 billion monthly active users, it stands to reason that almost all social media users are on Facebook. It is therefore an excellent platform for brands to market their products to a wide audience.
Users can share text messages, links, images and videos with their friends. They can follow people and pages and react to messages from people on the platform. Brands can also promote their products using paid advertising.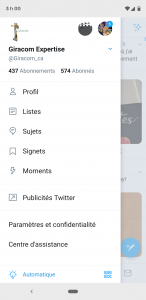 Twitter is a platform that allows users to stay on top of popular topics and engage in relevant conversations. In 2018, the platform had 326 million active users monthly. While it doesn't have as many users as the other major social media sites, it does have a very engaged user base. Twitter users send an average of more than 500 million tweets per day. It is also the social network favored by journalists.
Offering a platform without advertising, without truncation in the news feed, no tracking or selling of your data, MeWe offers a lot of things that you are used to – private and public groups, news feed, pages to follow, chat features etc. – and is available worldwide in 19 languages. The site earns money by selling premium emojis, more than the 8 GB of additional storage, and business-oriented services. It is one of the fastest growing social networks right now.
The others
Meetup is a social media site that allows users to connect with local groups to meet new people. Groups can organize events for like-minded people.
You can find groups in a wide range of categories, including the outdoors and adventure, technology, photography, language and culture, music, and more.
Nextdoor is a private social network that focuses on involvement within a neighborhood. You can enter your address and find a community of people living in your area. While it was previously reserved for neighborhoods in the United States, it has now spread to other parts of the world. You can now use it from the United Kingdom, Canada, Germany, France, Italy, Australia, Sweden and Denmark.
Twitch is the social network for the live broadcasting of video games. It allows players to broadcast their game or watch other players. Users can interact with and comment on other players' live streams. It has approximately 2.2 million monthly broadcasters and 140 million unique viewers monthly.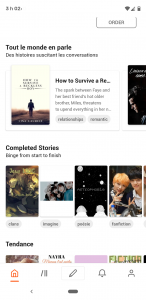 Wattpad is a community of readers and writers. The platform contains a ton of user-generated stories in different genres, including fiction, poetry, humor and even fanfiction. It currently has approximately 70 million readers worldwide and continues to grow.
MyHeritage is a genealogy-based social media site. Users can create family trees, upload and view family photos, and update their family history. Some users have even used the platform to find their ancestors and learn more about them. MyHeritage has also introduced DNA testing so that users can more accurately trace their family history and find out their blood relationships.
Care2 is a social media site for activists, where they can find trending stories and petitions from around the world. The community is made up of over 45 million people who want to make the world a better place and fight cruelty and injustice.
In the end?
There is life beyond Facebook. Take the time to explore the 20 options we present to you. You will certainly find your pleasure there!
Si vous avez aimé, partagez le!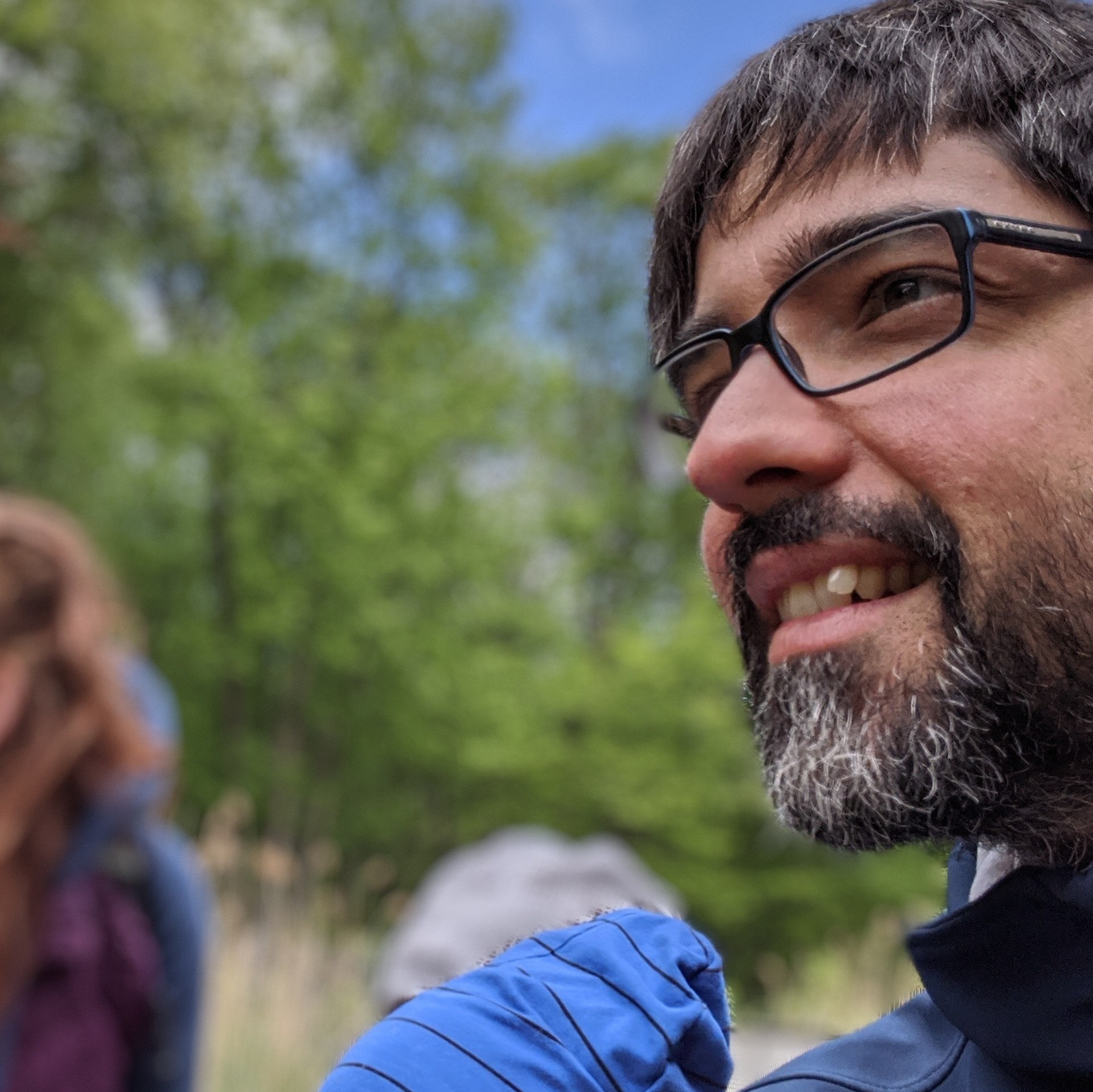 Specialist in digital communication and international cinema, videographer, photographer and creator of content of all kinds.